Author: Daniel King | Posted on: 2021-03-25 | Last updated on: 2022-12-29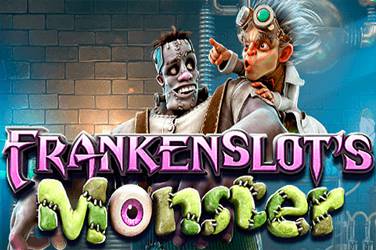 Features
5 reel slots, Bonus game, Free Spins, Scatters, Wild Symbol.
Frankenslot's Monster Slot Machine
Betsoft have fast become industry legends for the high level of visual and audio experience they bring to their games. Following on from the massive success of their Jekyll & Mr. Hyde slot machine they are once again delving into classic literature for inspiration for their newest online game. As a fun fact for you, the original novel was to be called 'the modern Prometheus' and arose out of a competition between several authors as to who could create the best horror story, author Mary Shelley found her inspiration in the castles of Germany where an alchemist once worked! The monster is also often misnamed and misused when represented – Castle Frankenstein's name was given to the scientist – not the creature. The game isn't released yet but Betsoft allowed us an exclusive sneak peak, we are now incredibly excited to play the game for real, even by their standards it looks absolutely amazing and they are promising more player interaction than ever before by allowing the player to control the monster during one of the bonus games.
Theme
The backdrop to the game is fantastic, there is a full Victorian style gothic laboratory filled with the paraphernalia you would associate with the experiments of a mad scientist. Grey brick walls and arched pillars clash brilliantly with bubbling glass sphere's heavy electrical wires and a variety of dials, gauges and mysterious machines. The audio track isn't confirmed yet but that also promises to be something special. A mischievous and darkly fun theme tune combines with an array of incredible sound effects for wins, reel spins and bonus features. This feels more like a top video game title than a new slot game, such is the level that Betsoft designers aspire to reach in the entertainment side of their creations. We do know the symbols already if not their exact values, the lower paying symbols will be represented by the classic A-10 playing card icons, though they are in 3D and done in hammered metal finish to fit in with the game. The higher value symbols include of course both the monster and his creator, a full moon, a glass jar with a live eye in it, and a crazy looking electrical device. The games scatter appears to be some kind of tool chest whilst the bonus trigger is a switchbox. A wild exists in the form of a lighting lit electrical connection.
Gameplay & Features
Full details aren't available, but judging from the current trend of their games, I expect this to be a ways win game. We do know that Betsoft are talking up player interaction, apparently the player will be able to control the Frankenslot monster during an interactive bonus round and we are excited to see how far they have taken that idea. I don't think it will be a skill influenced bonus, the industry is a ways off that yet, but a really smooth player control feature could quickly have this game ranking amongst the best online slots available. This also tells us that there will be a minimum of one bonus round but I would expect them to give us a free spins or pick wins round too to go along with it.
Summary
My big hope is that this game lives up to the preview, Betsoft haven't disappointed me before so I see no reason they will this time. I'm also hoping we get more than one bonus game so that the gameplay and features on the slot live up to the visuals. I am sure that we will get both a freeplay slot and cash version from them so we can try before we buy!