Casino is a fishing card game designed to be played with a limitation of two to four players. It's very similar to other card games such as
Blackjack
or Scopa, where the aim is to 'fish up' several cards to gain points. The first one to reach twenty-one points wins! Learning how to play casino is fun and easy whether your playing with friends or strangers.
Casino has grown quite popular in North American and European countries. While many individuals argue that the game originated in Italy, the earliest records date the game back to England of all places. Similar fishing games such as Scopa are of Italian origin, however. Also, the game became popular in North America with the creation of many new Casino variants.
Best Canadian Casinos to Play Online
1

Welcome Bonus

100% up to 6000 EUR + 100 FS

Mobile-friendly interface
Great support
Over 2,500 Games

2

Welcome Bonus

100% + 100 Free Spins € 1 000

Advantageous promotions
Live chat available 24/7
Curacao license

3

Welcome Bonus

100% + 100 Free Spins € 1 000

Advantageous promotions
Great Live Casino
Multiple payment options

4

Welcome Bonus

100% up to 500 EUR + 200 FS

Fast sign up
Advantageous promotions
A massive selection of games

5

Welcome Bonus

Welcome Bonus up to 200 EUR

Over 2,500 Games
Curacao license
Generous welcome bonus
Requirements
Two (2) to four (4) Players
While the game initially asks for a limited number of players, some game variants suggest that games with an even number of players can be played in teams or groups.
A deck of standard playing cards.
Jokers must be removed for an entire deck of fifty-two (52) playing cards.
Objective
To win the game, players must accumulate a total of twenty-one points. In order to gain points, players will need to match cards from their hands to a community card on the table.
These can be matched and paired in a variety of ways, as listed below. While it can be pretty easy to learn how to play casino, the one difficulty most new players have is memorizing the various rules and methods to be applied when performing more complex actions such as 'building' or 'trailing.
Once a match has been made between two or more cards, they are added to a player's pile' and after each round, players will count their cards and keep a tally of how many points they have. The first player to reach twenty-one points is the winner!
Scoring
Unlike many alternative card games, each card's value is unimportant in regards to the point system. While certain cards may be worth more points -as listed below- this is not the type of game where a King would be more sought out than a Jack. Your objective as the player is to collect as many cards as possible and keep an eye out for sets that are worth more points.
Once the round has finished, players will tally up the cards in the pile and points are distributed as follows:
Teams/Players with the most cards | Three (3) Points
Teams/Players with the most Spades | One (1) Point
Aces | One (1) Point
Ten of Diamonds (The Big Casino) | Two (2) Points
Two of Spades (Little Casino) | One (1) Point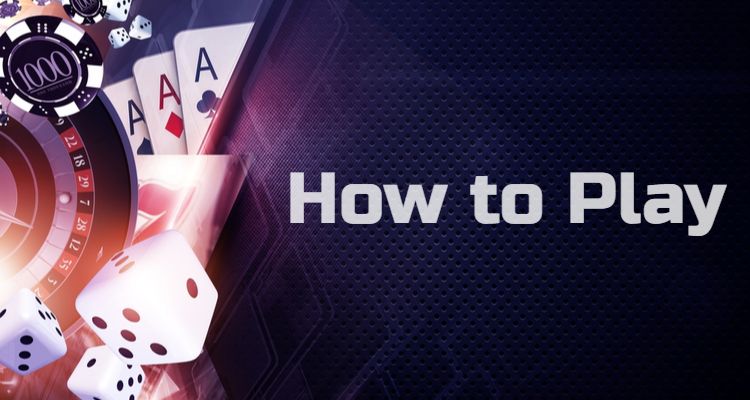 How to Play Casino – The Deal
At the start of the game, whoever has appointed the dealer shuffles the deck and gives each player four cards. Four cards are then placed face-up in the centre of the table, and the remaining cards are set aside for the time being.
It is common among games to deal out the cards in sets of two, with two going to the players, two going to the board before dealing out a final two to the players and the board. The remainder of the deck is then distributed throughout the game by the dealer, so each player has four cards in hand remain at the beginning of each round.
How to Play Casino
The first round starts with the player seated to the left of the dealer making the first move. Each player will use one card from their hand to try and 'capture' as many face-up cards as possible. Players can pair cards in their hands with cards on the boards to capture them. In an attempt to capture more cards, players can 'build' sets.
Once again, if you are just learning how to play casino, this may be a little tricky. These include using cards from your hand to increase the value of cards on the table to capture and add to your pile. To capture a card from the table, players must perform one of the six tasks:
Face Card Pairing
You are playing a card from your hand with the same ranking as one on the table. (ie. Matching a King from your hand to a King on the table.)
Number Card Pairing
You are playing a card from your hand that has the same numerical value as one or more cards on the table. Alternatively, you can capture cards that equal your card's total by 'building' as outlined below. (ie. Matching a Six from your with a Six on the table.)
Building
If a numerical card is played, it can be used to capture or 'build on' multiple numerical cards. Players must announce what they are building beforehand and must have the card to make this capture. For example, if a player who is learning how to play casino has a six in their hand, they can begin to use cards from their hand and on the table to 'build' a six as you cannot make a build with just cards that are on the table.
Single builds include using two or more cards to equate to one set. A set equates to the value of your hand card. Alternatively, Multiple builds can be made to create more than one set.
Once a player has begun to build on a card, they cannot capture these cards until their next available turn – allowing other players to make onto this set or capture the cards if they obtain the same value card.
Building on Builds
As previously mentioned, other players will have the opportunity to build on top of builds another player has started. If you are just learning how to play casino and are unsure about building, players can pick a card from their hand to add to a set of cards to create the total of the numerical card the player has in their hand.
For example, the original player may announce that they are building a Six and place a Three on top of a Two. The Following Player can then add another Two and announce that they are making an 8.
Capture a Build
To capture a build, a player must have a card of the same numerical value as the player who begun the shape. This includes if another player has added cards to an already established set and announces that they are building a different number.
For example, if a build had started with a player attempting to develop a Six, another player may have begun adding to the set and announcing that they are building an Eight. So long as you have an Eight in your hand, you can capture the build.
Trailing
If any player cannot capture a card, they can choose to discard a card to the centre table – effectively allowing other players to capture it.
After every player has made their first move, the dealer replenishes everyone's hand, so each player has 4 cards yet again.
Variations
With the basic rules and objectives out of the way for those still learning how to play casino, it's time to explore the different available game variations. It was the creation of these variations that lead to its popularity in North America. These adaptations can vary between alternative rules or scoring.
Sweeps
A sweep is declared when a player manages to claim all the face-up cards on the table. Depending on the game, performing a Sweep may deem the player an additional point.
Royal
The previous rules still apply to a royal casino. However, face cards now share a numerical value. Like other card games, Kings represent the number Thirteen, Queens represent Twelve, Jacks represent Eleven, and finally, Aces can represent One or Fourteen. On top of that, Royal Casino also follows the same rules as the variation called sweep – outlined above.
Buckeye
All the previous variations established in Royal Casino apply to Buckeye Casino, and besides, the 'The Big Casino' holds two new values, Ten and Eleven.
How to Play Casino Trailing Royals
In this variation, Face Cards may be paired and built up much like the numerical cards. After a round, any cards left on the table are dubbed 'Orphan Cards' and are thereby collected by whoever captured the previous card.
Face Cards
Face Cards is a type of scoring variant similar to Trailing Royals that allows players to collect all face cards simultaneously, preventing there being any 'orphaned' cards at the end of the round.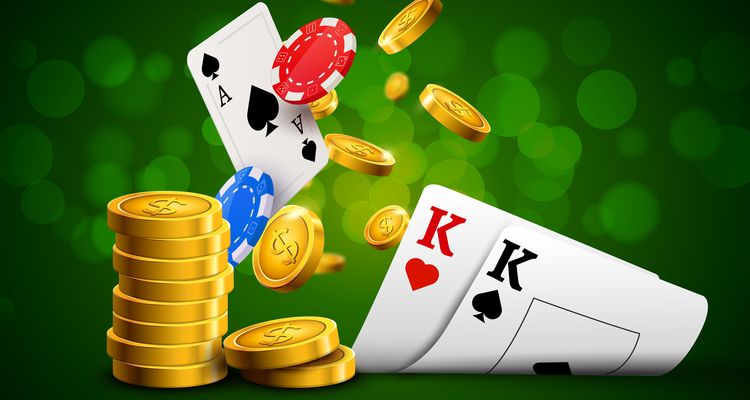 Pairs
In this variation, any pairs placed down on the table can be automatically claimed by the first player – even if the said player does not have a similar card in their hand. Neither of these cards may be built upon at any time within the game.
How to Play Casino Pluck
In this instance, an optional move called a 'Pluck' is added. When new cards are dealt, players can optionally 'pluck' a card and add it to their deck either before or after making the initial move with their cards. Players cannot Pluck Aces, Big Casinos, or Little Casinos, nor can a card be Plucked if it is the last card on the table.
Diamond
In this case, Diamond is played with a forty-pack of cards instead of the fifty-two in standard Casino. Players are dealt three cards each while four are placed face-up on the table. Players are given an additional point to capture all the aces in the deck and an additional point to capture the seven diamonds.
Callabra
Callabra consists of all players being dealt three cards, with five going to the table. Jacks are now worth eleven points. Queens are worth twelve, and Kings are worth thirteen. The game only ends once all the cards have been cleared from the table.
How to Play Casino Tablanette
Each player is given six cards instead of the usual four. Also, any player with a jack may use it to capture all the cards on the table. Once the round has finished, players can score points for claiming the most cards and gain two points if they have obtained any face cards.
Spade
The rules follow along the same lines as the standard casino. However, in this case – two points are given to the player that has managed to capture the Jack of spades. Whereas one point is given out to any other spade collected, another point is given to whoever could collect the most spades.
Draw
Each time a player makes a move, they can draw a card to replace the one in their hand immediately instead of waiting for the end of the round.