Craps is a simplified dice game developed in North America, proving to be very popular among Americans. Even more so, the game sprouted in popularity during World War II, allowing the game to dominate casinos across America preceding the war. Soon after, casinos across the globe began including variations of craps as well, and the game has since been included in online casinos as well.
While the game often varies from casino to casino, most variations include the players placing chips on the betting table in a similar fashion to how one would wager in Roulette. Depending on the variant, players may play against other players or even the house.
Best Canadian Casinos to Play Craps Online
1

Welcome Bonus

100% up to 6000 EUR + 100 FS

Mobile-friendly interface
Great support
Over 2,500 Games

2

Welcome Bonus

100% + 100 Free Spins € 1 000

Advantageous promotions
Live chat available 24/7
Curacao license

3

Welcome Bonus

100% + 100 Free Spins € 1 000

Advantageous promotions
Great Live Casino
Multiple payment options

4

Welcome Bonus

100% up to 500 EUR + 200 FS

Fast sign up
Advantageous promotions
A massive selection of games

5

Welcome Bonus

Welcome Bonus up to 200 EUR

Over 2,500 Games
Curacao license
Generous welcome bonus
Specific craps tables can have five employees managing the table at a given time due to how hectic these games can get. However, if you are new to the party, don't feel intimidated by the large crowds and uproar. Once you learn how to play craps, you'll be taking part in the cheers and celebrations one can often find at a craps table.
Getting Started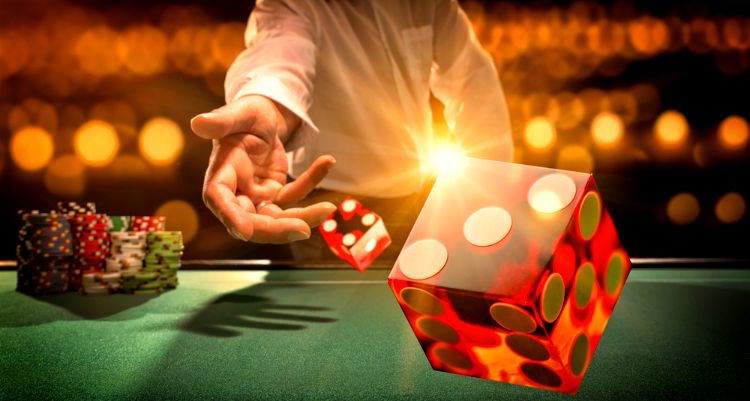 Betting
If you wish to play, you will need to exchange your cash for chips or tokens provided by the casino. It is with these tokens that you will be able to place your bets.
Some casinos allow you to buy in at the actual craps table, while some require you to cash in at the casino's entrance. Once you have these chips, you can place wagers on the betting table. The bets available will be outlined and explained below.
Rolling
Starting with an essential aspect of the game, each game will include a pair of six-sided dice regardless of the variation. You add the total of the dice together to get the sum value, so if you roll a six and a one, then you got a total of seven.
Whoever is rolling the dice is often called 'The Shooter'. Instead of having a dealer, a player will be chosen at random to roll the dice until they get what's called a 'Loser Seven'. After which, the dice are given to a new player to roll.
In the past, before the second World War – dealers were caught have used loaded dice to sway the odds in the house's favour. This is simply one of the many measures that have been taken to prevent cheating.
Another thing to keep a note of is the fact that rules regarding the rolling of the dice may vary from casino to casino. For example, some
casinos
may have the Shooter chose a pair of dice from a bowl. Some may require Shooters to hit the 'back wall' of the betting table for the rolls to count.
How to Play Craps – The Bets
First and foremost, you can either put wagers on the 'Pass Line' or the 'Don't Pass Bar' – which are relatively straightforward. Putting wagers on the Pass Line simply means that you bet that the Shooter will win their hand by getting a 'Natural' or a 'Point'.
At this point in the game, a Natural is a 7 or 11, and a Point is a 4, 5, 6, 8, 9, or 10. Whereas the Don't Pass, Bar wagers are bets against the Shooter. These include rolling a 2, 3 or 12. However, Pass bets can only be made before the Shooter rolls, known as the 'Comeout'.
If the game continues past the Comeout, you can make 'Come' or 'Don't Come' bets. These wagers are very similar to the previous Pass and Don't Pass bets – which may be confusing if you're still learning how to play craps.
Come bets are wagers where players win if a Natural is rolled. A Natural once again being a 7 or 11. Whereas a 'Don't Come' are once again wagers against the Shooter, a 2 or 3. Those who wager on Don't Come will also win if the Shooter fails to roll their Point again before Sevening Out.
If the Shooter rolls, a '12' everyone is given a free pass where there are no wins or losses. These are often called a 'Push'.
If you are still trying to understand how to play Craps, then the following may wager to save for another time when you're more familiar with the game.
On top of the previous bets, you can make proposition bets to place wagers on specific dice rolls.
Betting on 'Any Sevens' signifies a win if the Shooter rolls a 7.
Betting on 'Any Craps' signifies a win if the Shooter rolls a 2, 3 or 12.
Betting on 'Ace Deuce' signifies a win if the Shooter rolls a 3.
Betting on 'Aces' signifies a win if the Shooter rolls a 2.
Betting on 'Boxcars' signifies a win if the Shooter rolls a 12.
Betting on 'Horn' signifies a win if the Shooter rolls a 2, 3, 11 or 12.
Place Bets can be made once the Point is determined. You can place wagers on any number on the table, and so long as the Shooter rolls your number before they get to a 7 – you win.
Field Bets are unlike the other bets that can be made in that they only apply to one dice roll. Your hand wins if the Shooter rolls a 2, 3, 4, 9, 10, 11, or 12.
Finally, you can make bets specifically if the Shooter will roll a 6 or 8 before they Seven Out.
How to Play Craps – The Gameplay
The first thing players will do is make their bets by placing their chips on the table. Players can wager on many outcomes, such as if the Shooter wins or loses and even what dice rolls they may get. A Shooter is appointed to roll the dice pair once the initial bets have been made. This first roll is called the Comeout roll.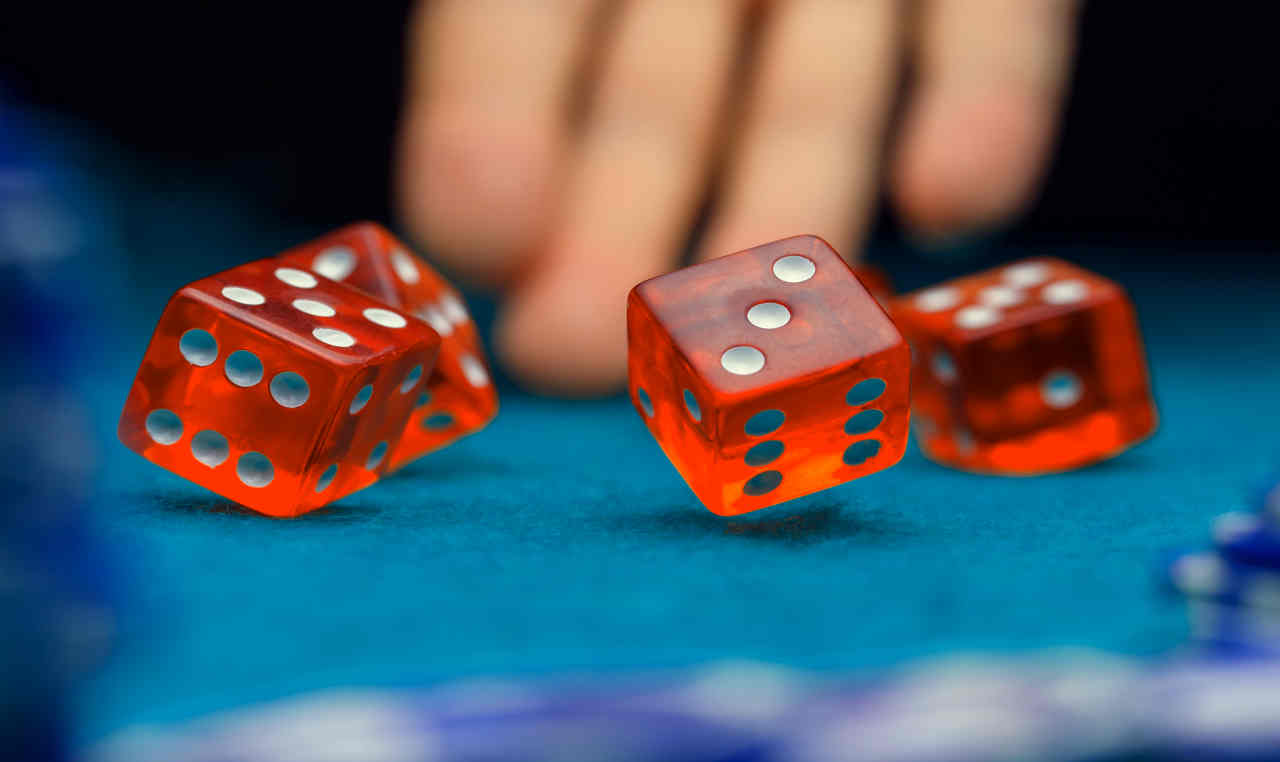 On the Comeout, if the Shooter rolls a 7 or 11 (also known as a Natural), those who wagered on the Pass Line win. If the Shooter rolls a 2, 3 or 12 (also known as Craps), then Pass bets lose. If the Shooter ends up rolling a 4, 5, 6, 8, 9 or 10, the game progresses even further!
The Shooter must now try to roll that same number again before they Seven Out. If this shooter Seven's Out by rolling a 7, then the dice are passed clockwise to a new Shooter, and a new round of betting begins.