Full EntroPay Casino Payment Review
When making payments to online casinos, a popular method of keeping your bank information safe and secure is using EntroPay's virtual credit card. Like physical credit cards offered at financial institutions across the globe, consumers can transfer funds to and from this separate account to make payments.
However, virtual credit cards will randomly generate a credit card number, expiration date and security code as a safety measure. They are allowing users to avoid credit card theft and fraud easily.
With electronic money and physical cash, a significant concern deals with keeping these funds safe and secure. Luckily, virtual credit cards allow users to keep a close eye on their transactions and ensure that their bank account information is kept private.
Instead of sharing your credit card information to various online casinos and either saving this information to the site, browser or inputting the same information time and time again – you can instead make a simple account to their safe and secure site to begin your online banking venture.
Best Entropay Casinos
Name casino
welcome bonus
action
How You Can Get Started
When using virtual credit cards, your first step will be creating an account on either the website, desktop client or app. After signing up and following the on-screen directions, move on to the 'cashier' tab, followed by 'EntroPay'.
Next, you will need to follow the on-screen instructions to deposit to your account. From here, you will be given a temporary credit card number, expiration date and code to use at your desired casino.
Your next steps are to go to the casino of your choice and proceed to checkout. Select Credit as your payment method, input the desired amount you would like to deposit and input the banking information you received for your temporary credit card.
Advantages and Disadvantages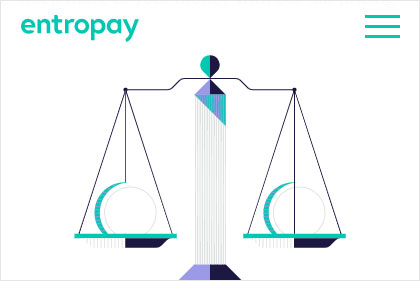 Advanced Security
With virtual credit cards, users can gain peace of mind that they will no longer need to share their bank information with possibly sketchy casinos and sites.
In place, you will share randomly generated data to deposit funds – in turn protecting your entire bank account from credit card theft and fraud.
Fast Deposit
Once you confirm your account online and make your first deposits, you will have access to the 'fast deposit' feature. With this, you will be able to fund your account with the click of a button.
EntroPay Withdraws
Unfortunately, with this method, you won't be able to withdraw any of your winnings to your online account. In place, you will need to withdraw your funds using a different method.
Fees
Currently, fees are a result of the site itself and change depending on the conversion rate. While other methods may have a standard rate or only charge you through your bank, the fees for your virtual credit card may hover around 4.95% of your deposit amount.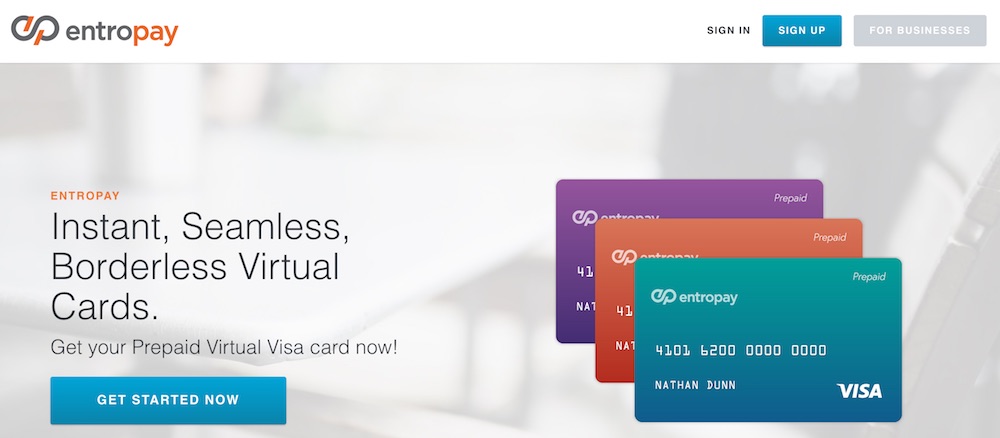 Popularity
Being a virtual credit card, tons and tons of casinos worldwide accept this mode of payment. Additionally, you can load funds onto your account through almost any device!
Entropay Casinos Payment Pros and Cons
Speed transactions
Accepted in 120+ countries
High-level security
Withdrawal period
Withdrawal Restrictions
FAQ
Do I Have to Input the Virtual Credit Card Info Every Time?

Yes. Because you are given brand new banking information nearly every time you make a deposit, you will have to input this information into your casino every time you wish to deposit. This is simply an extra security measure to keep your funds secure.
How Do I Deposit Funds to My Account?

There is a multitude of ways you can deposit funds into your online account. You can use your credit or debit cards, other online money transferring software, online banking, or even using ApplePay and Android Market.
What If I Wasn't Asked to Verify My Account?

No worries, random security checks are performed to ensure your account's privacy instead of asking once when you sign up to confirm your account.
What Other Information Will I Need to Get Started?

When you sign up online or through an app, you will be asked to confirm your identity with several documents. These include but are not limited to your Driver Licence or other Government Issued ID.