Full Interac Casino Payment Review
Across Canada, Interac is one of – if not – the most popular method to transfer funds to both friends and business. Being both fast and secure, this system is included with most Canadian banking solutions. Look on your debit/credit cards for the yellow symbol!
Participating banks can transfer funds from your bank account(s) to anyone in Canada instantaneously, allowing casino players to get right back to playing! However, without a Canadian bank account, other users and businesses cannot accept said money transfers – making it crucial to ensure the casino you're using does accept this manner of payments.
Best Interac Casinos
Name casino
welcome bonus
action
Getting Started

Instructions on getting started and making money transfers may vary depending on your bank and your form of online banking. However, all banks generally use similar methods to ensure you can make transfers quickly and easily.
To start, ensure you have an account with a Canadian bank that offers Interac and that your online banking information is up to date. It is also important you check out your chosen casino's deposit page to confirm what payment methods are accepted. Frequently, you will find two different payment methods under the same system.
Interac Online
After choosing the checkout menu option and selecting the deposit amount, a separate window or tab will open. That tab or window will bring you to a gateway software or third-party processor (often Gigadat), which will require you to input your online banking information.
This can be as simple as your username and password or something more complex such as your account and deposit number. The same method is established when withdrawing funds to your interac account. However, withdrawing funds may not be instantaneous and may require a waiting period before the funds are deposited into your account, depending on the number of your winnings.
e-Transfers are a concept that most Canadians are familiar with as it is an easy and convenient way to send money to family and friends alike. Luckily, e-transfers work the same way regardless if your sending or receiving funds from a friend or marketplace. The only difference is when making a payment to a casino, at the checkout, you will be provided with an email address to send funds and an ID Code to verify your account.
Interac e-Transfer
After choosing e-Transfer and selecting the desired amount you would like to deposit, you will be provided with the details above, such as email and ID Code. From here, you will need to log into your online bank and move onto the transfer page and select e-transfer. Add a new Payee with the email and additional details the casino provided you in the checkout menu, adding the ID code into the message field. You may now send your funds and return them to the casino website to confirm the transfer.
While this may seem somewhat complicated, withdrawing funds is much simpler. Go to the withdraw page on your desired casino's website after logging in and select e-Transfer. You will be prompted to input the amount you would like to withdraw into your bank account, and if you've successfully done this before, then the process is complete. However, if this is your first time making a withdraw using this method, you may be prompted to confirm your identity with the casino before the funds can be deposited.
Safety and Security
When it comes to transferring funds, this payment source has the lowest rates for embezzlement and fraud, hence why it is often the most accepted method among Canadian Banks.
Ease of Access
Once again, about its acceptance among Canadian Banks, transferring and receiving funds has never been easier. It allows you to complete payments on nearly any device at any given time without the added steps that may come with other payment methods.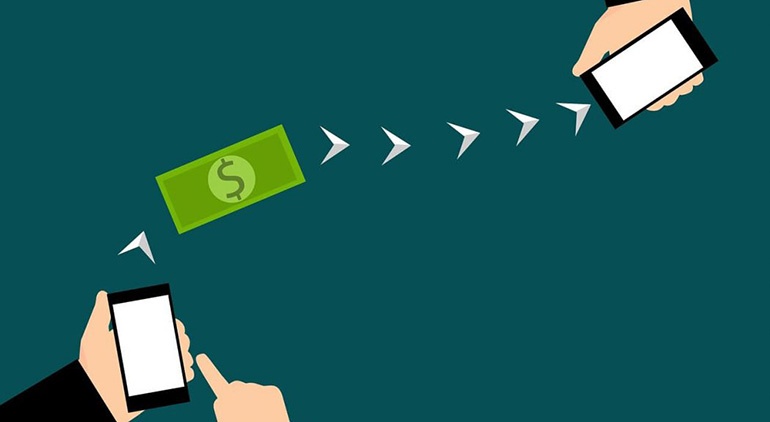 Quick Transfers
While specific waiting periods are standard practice to most money transfers exceeding a hundred dollars, e-Transfers have some of the fastest deposit times as of date. With most deposits happening instantaneously – or within the next thirty minutes with more considerable funds – and withdrawing funds only taking a few days to be complete.
Fees
Interac offers some of the lowest payment fees across the country, usually requesting little to nothing for payments under certain circumstances. However, these fees may increase depending on your bank, your account(s) with a said bank, and the casino you are attempting to transfer funds with.
Restrictions
Unfortunately, not every casino offers to make or accept payments using this method. Interac is exclusive to Canadians and Canadian-based banks, and thus, a lot of casinos out of the country won't be able to accept funds made using this option.
Interac Casinos Payment Pros and Cons
Ease of use
Speed
Security
Availability
Country restrictions
Currency restrictions
FAQ
Are e-Transfers the Same as Interac's Online and Debit Method?

In short - no. E-transfers are used to make payments from your bank account to another individual's account. In contrast, Online and Debit are mainly utilized for in-person payments and transferring funds between your own bank accounts.
What Are the Fees for Transferring Funds?

Any fees you are charged while making e-transfers to or from your bank account will result from your financial institution and/or the site you are depositing and or withdrawing funds from.
Are There Any Limitations to the Amount I Can Deposit and/or Withdraw?

Once more, this will be dependent on your bank and account. Some Financial Institutions may only allow larger transfers to be made a few times per week or per month, while others may only allow a bunch of smaller payments to be made.
What Other Information Will I Need to Get Started?

This may depend entirely on the Casino you are playing on. Typically if you are using Interac for the first time, you may be prompted to confirm your identity before any payments can be made. This may include answering some security questions you've set for your online bank, inputting the last four digits of your bank card or even merely supplying the site with a Direct Deposit Form.